Sew Charming Quilts Newsletter #04 - September 2020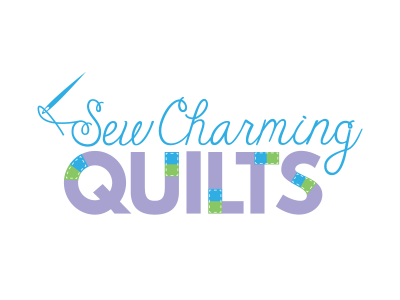 ---
Sew Charming Quilts Newsletter #4 - September 2020
---
Hello, My Quilty Pals!
So many new and wonderful things have been going on since last December! And... some not so fun stuff (but we'll get to that later)! I know it's been many months since my last newsletter, and so many changes and challenges have happened since then. I'm hoping that everyone is staying safe, hale and healthy during these crazy times we're in. Here we have been ramping up with so many new things coming down the quilty road. We have two challenges ahead for the month: one that's super easy and one a super-fabo quilt challenge for September (with the deadline at the end of September). And we have NEW fabrics in! YEAH!

I had promised you, my quilting friends, months ago, that I would post a video tutorial on my Mini Tote Bag Project and sadly, I failed. But, some of the technological issues that prevented me from doing that has been solved - YEAH! So within the next few weeks, I will be able to keep my promise and that means so much to me. So be sure to like our Sew Charming Quilts page on Facebook (here) because the tutorial is likely to be done live there. And you are gonna LOVE IT. And there were OTHER technological challenges that we have yet to overcome. We have been having some issues being able to make purchases on our website with the Chrome browser. So if you have had some issues making a purchase on the website while using the Google Chrome browser, we are very sorry. We passed this issue on to our techie gurus and hopefully they will get it working well in no time at all. In the mean time, if you want to make a purchase, (and I hope you will), use the Mozilla Firefox browser, as everything there seems to be working just DANDY.

What am I working on? A few too many projects in my head to list them all, but first and foremost, I made 4 pillowcases for 2 sweet little girls, I have a quilt for my granddaughter that I am finishing up (she just turned a big girl 3!), still making masks, masks, masks, making a throw size quilt for one of the walls in my office and teaching an apprentice to FMQ. What are YOU working on? We want to hear from YOU!

That's all from me this month. Take part in our September challenges. The winners will be announced at the end of the month. Look further down for all the fun-filled details.

All my quilty love,

Quilty Kate



---
What's New??
---

We've had a new arrival to our little family! And IT'S A GIRL!!





We are proud to announce the arrival of our newest family member - a brand new APQS long-arm quilting machine and her name is "MILLIE"! It's long been a dream of mine to add a long-arm machine to my business and it's finally happened!

We will be making our Millie available for rental at the end of October for those that have quilting projects that they would like to get finished on a long-arm machine for end of year gifts (if you live in the DFW area). More details will follow in next month's newsletter.


The Newest Products Just IN

Stock up now while supplies last!


---
What's Coming Up??
---
FIRST SEPTEMBER CHALLENGE:

Send us a photo of your favorite quilt! This quilt photo should be one of you with your quilt (and a quilt that YOU made, not gifted to you by someone else). As well as a lovely photo of your quilt (and possibly yourself), please include a brief description, a brief story about its origins and inspiration. Include some information about yourself and where you are from. The winner will receive 3 free fat quarters! Send us your photos and you can win!

SECOND SEPTEMBER CHALLENGE:

We hope this challenge will activate the creative passions of our contestants. In this challenge we want you to make an Indian Summer themed quilt made from 12 fat quarters of the following colors.


These colors are an approximation/suggestion. You can use your own stash or we can get you started with our 1895 Watercolor Batik 12 Fat Quarter Bundle for September by Hoffman, which you can purchase here. Get these little gems quickly as we only have 5 left! The quilt should be throw sized. The winner of this challenge will receive a free 12 fat Hodge Podge Fat Quarter Bundle curated by the creative minds here in our studio!

But wait, there's more!! Each of our challenge winners will also get bragging rights for the following month. We will proudly display your masterpieces on our website and all of our other social media posts (unless you request us not to). But you're not gonna want to! Your entries should be submitted to Info@SewCharmingQuilts.com (for Challenge #1) and a finished quilt (for challenge #2) should be submitted to Sew Charming Quilts, Attn: Sept Quilt Challenge, 17810 Davenport Rd Ste 108, Dallas TX 75252 by September 28th. Winners will be announced on September 30th. So get out your rotary cutter and get your machines a humming. Good luck and happy quilting!


---
Inspirational Joke of the Month
---


Bob Ross still entertaining us from beyond, and in a totally different medium! Who knew! He is missed.


---
Quilty Tip of the Month
---
We know that it is still a little controversial amongst quilters whether to press seams open or press to one side. However, there is a little caveat with those that like to 'stitch in the ditch'. If you are going to do a stitch in the ditch when quilting your piece, don't press your seams open. Or if you do need to press your seams open to reduce bulk, then stitch 'near' the ditch and not in the ditch. With seams pressed open, if you stitch in the ditch, there is a risk that the stitching action can actually cut the stitches apart on your seams. It's best to either press to one side if planning to stitch in the ditch or to stitch "near" the ditch (not right on the seam) if your seams are pressed open.

---
Monthly Q & A
---

Q: What is a long-arm quilting machine? - Paul, Texas

A: A long-arm quilting machine is a very big sewing machine (according to my assistant), that is designed to sew together a quilt top, batting and backing all together on a table (frame) that typically ranges from 10 ft up to 14 feet.

Q: Quilting has traditionally been considered a "woman's" craft. Has the industry seen a rise in interest or involvement by men? - Paul, Texas

A: Yes! My assistant said, "Who do you think puts up the money for women's quilting projects?" But seriously folks, yes, there are many men involved in quilting as a pastime, art, therapy, and business from many different perspectives and acumen. There is a men's only quilting retreat that was held each year before the pandemic. Now you can find men actively involved in the quilting community, from doing the actual quilting, to teaching, taking classes, owning quilt shops, etc.

Feel free to send us your questions on definitions, products, techniques, or new innovations in quilting and we will post them along with our answers in each newsletter. Don't be shy! All questions are beneficial to education and learning within our quilting community.

---
Well, that's all for this month my quilty friends! Sign up for our newsletter on our website and get more fun stuff each month. Subscribe to our YouTube channel (even though we are still working on our video content) so that you can get our content first. Thank you for your support!


We help keep your world in stitches!